Source: The Two Great Traditions: The Sephardim and the Ashkenazim | commentary
Abraham Joshua Heschel's seminal article on "the two great traditions" of Judaism, written on the eve of the birth of Israel, reminds us that we must learn to be good before we try to be great.
Lisa Marie Mendez, a University of California, Los Angeles (UCLA) student and employee at the UCLA Medical Center, has made her extreme distaste for "fucking Zionist pigs" crystal clear this past month in her rant against Jews on Facebook.

Source: A UCLA Student Working At David Geffen Medical Center Told Jews To "Get The F*** Out of Here." When Will UCLA Kick Her The Hell Out? | Daily Wire
Given how disgusting and abhorrent as this angry rant is, I am as tempted as many others who have read it to visit personal retribution on the individual who spewed forth these anti-Semitic sentiments. (And let us be clear – while the words may be couched in anti-Israel rhetoric, they quickly become anti-Semitic.) But I believe to do would be a bad idea for three reasons.
First, the more I read her words, I am stunned that they come from the hand of an apparently intelligent young woman who has earned the right to study at one of the world's foremost institutions of higher learning, and work at one of the nation's best medical facilities. The only conclusion I can reach is that Ms. Mendez is a deeply angry, deeply wounded young woman. A retributive campaign against her would only make her more aggrieved. It would neither heal her nor make her reconsider the error of her beliefs. What is worse, trying to get this young lady fired or expelled flies in the face of the core values of Torah that compel us to the mercy, justice, and compassion of Hashem. In pursuing personal retribution against her, we would fail as Jews.
Second, the young lady has the right guaranteed under the First Amendment of the U.S. Constitution to express her beliefs, irrespective of how hateful and stupid they are. What is more, she is a student at a major public university, and we should always work to ensure that those venues remain an especially open and free marketplace of ideas. As neanderthal and rodent-level as anti-Semitism and Jew-baiting are, they are laid most bare as foolish in an open community of scholars. As Jews, we must look to history and recognize that we have thrived in the Diaspora primarily in those places where intellectual expression was least constrained. We cannot defend the right of the talented and learned Mayim Bialik if we do not defend the rights of her detractor, Ms. Mendez. In pursuing personal retribution against her, we would fail as Americans.
Third, the righteous fight against defamation must never sink to the level of a witch-hunt. The most effective approach to anti-Semitism is outreach and discussion first and foremost. In fact, the Anti-Defamation League (ADL,) in its response to this specific situation, sought assurances from both the university Ms. Mendez attended and the hospital for which she worked that they did not share her sentiments, and in fact sought to distance themselves from them. They ascertained that the student did not allow her beliefs to infect her work and devolve into discrimination or hateful acts. We should take it no further.
This is not to say that we should moderate or cease or active opposition to anti-Semitisim in all of its forms. It is, rather, to say that we must do so with compassion, with a respect for free speech, and an unyielding determination to draw a line between seething hatred and acts of discrimination or violence.
Ms. Mendes should be ashamed of the words she has written, and I suspect that the day will come when she regrets her words as importune or even unjust. But that is a very different thing than saying that she should be shamed. Public shaming only stokes the fires of hatred and resentment.
Students at Connecticut College were greeted with fake eviction notices Monday night in their residence halls, put up by an anti-Israel student organization accusing the Jewish state of a series of crimes, The Algemeiner has learned. "My original reaction was shock, but this stunt was expected after last semester's Birthright poster campaign," Connor Wolfe, a Jewish student at Connecticut College who sits on the board of Hillel, told The Algemeiner, referencing a similar stunt last semester by Conn Students in Solidarity […]

Source: Mock Eviction Notices Accusing Israel of Host of Crimes Plastered Across Dorms of Connecticut College by Pro-Palestinian Student Group | Jewish & Israel News Algemeiner.com
Shades of Juden raus! 
And if the leaders of UConn do not take action to deal with this, we will know that liberal old New England is falling to the anti-Semites.
In March, [Professor Jasbir] Puar — an associate professor of women and gender studies, with an emphasis on queer theory, feminism, globalization and diaspora studies — made headlines when, at a Vassar College lecture, she accused Israel of a host of crimes against Palestinians, including field executions and medical experiments involving the deliberate "stunting" of bodies.

Sergei Kan, an anthropology professor at Dartmouth, told the student newspaper that Puar's statements were "academic antisemitism." He reported witnessing a Jewish student present at the panel visibly distraught, as well as others troubled by Puar's remarks, because their religion "was being covered in dirt," he said.

Source: New Antisemitism Accusations Hurled at Rutgers Professor for Remarks Made About Israel During Panel Discussion at Dartmouth | Jewish & Israel News Algemeiner.com
Don't be fooled by the photo. This individual is a dangerous anti-Semite who is attempting to legitimize her extreme views by cloaking them in the mantle of academic rhetoric.
Let us not forget that the benches of the accused at Nuremberg were populated with credentialed academics who cooked up rationalizations for the most atrocious Nazi laws and policies. And let us be very clear: this is the fraternity Puar has joined, and for which she proudly waves a banner.
The State of New Jersey holds in its hand the ability to grant – or withhold – tenure from this individual. Whatever her other contributions to her core field of study, her blatant disregard for the truth in service of her ideology is intolerable in legitimate academia, especially as she commingles her agitprop with her academic work.
The trajectory of Dr. Puar's career at Rutgers will be a litmus of whether America respects the rights of all of its citizens, or whether the nation is slouching toward a new, more terrifying Holocaust.

Remembering Louis Rose, the first Jewish resident of San Diego, California, whose name quietly graces little parts of this beautiful city, including this point on a placid cove near Point Loma.
"Behold My servant, I will support him, My chosen one, whom My soul desires; I have placed My spirit upon him, he shall promulgate justice to the nations." –Yeahayahu – Isaiah – 42:1
The endless shouting of "She's only anti-Zionist!" rings hollow against a rhetoric reminiscent of Neo-Nazism. For Bouattia's political critique is anything but nuanced. There are intelligent analyses to be made of the influence of the American Israel Public Affairs Committee (Aipac, the US pro-Israel lobbying group), or of media bias in international conflict. Then there is the claim that "Zionist lobbies" control the UK government's counter-terrorism policy and that the "Zionist-led media" orchestrates the misrepresentation of the "global south". This is dog-whistle anti-Semitism at a deafening volume, the Protocols of the Elders of Zion as 21st-century text.

Source: The election of Malia Bouattia as NUS President sends a dark message to Jewish students
The National Union of Students has allowed itself to become the tool of hatred, anti-Semitism, and apologists for terror. Henceforth, we shall refer to it as the National Union of (Islamist) Students.
The stereotype that Jews are "dirty" and "smell" is an old anti-Semitic line that was perfected by the Nazis. It is as if a Harvard Law student wore a Ku Klux Klansman's white sheets into a classroom, and it should have been treated by the entire Harvard community exactly that way. That it wasn't speaks volumes about the way anti-Semitism posing as questioning Israeli policies has become mainstream on American campuses.

Source: Robbins: Anti-Semitism hits Harvard Law | Boston Herald
The comments made by Housam al Quolaq in the event were nowhere near as disgusting as the narrow and willfully ignorant apologetics deployed in his defense.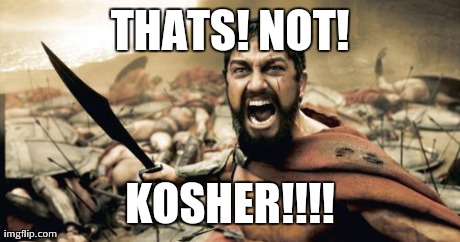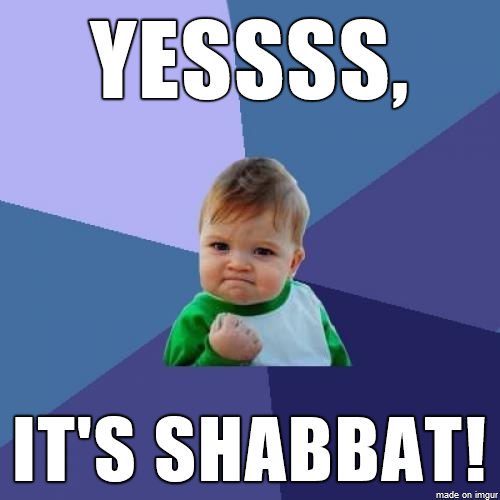 Anti-Semitic graffiti was found Thursday night on walls, hallways, and bathrooms at Marcy House, home to Jewish and LGBT fraternities.
Source: Jewish frat covered in anti-Semitic graffiti at Brown University
Unspeakably disgusting.
The first question is whether this was perpetrated by a single hate-filled Epsilon-minus semi-moron, whether it was an idiotic college prank, or whether this was an organized effort.
The second question is whether the government or Brown University will investigate this. I doubt it. As a result, it may well be time to support the ADL in its efforts to take the lead on these cases.
If only Israel would demonstrate to the world's satisfaction the nature of the Palestinian/Islamist Reality Distortion Field. The propaganda chiefs of the PA, Hamas, IS, and Iran make Joseph Goebbels look like a rank amateur.
There are lies, there are damned lies, and there is Palestinian news.
The mock checkpoint is a feature of the annual "Israel Apartheid Week," which has been heavily criticised by Jewish groups, human rights activists and politicians who are concerned about the normalisation of anti-Semitism on campuses in the UK, North America and elsewhere.

In 2011, sixteen African-American members of the Vanguard Leadership Group published an open letter in several university newspapers, saying that the use of the word "apartheid" in regards to Israel "is not only false, but offensive.

Source: Cambridge University may face Legal Action over Mock Israeli Checkpoint – Jewish Media Agency
It is a shame that this has gone to the courts. The university deserves censure for not understanding the difference between encouraging free speech and condoning intimidation and stoking ethnic hatred.